Triple Bridge back cover
Joel Shapira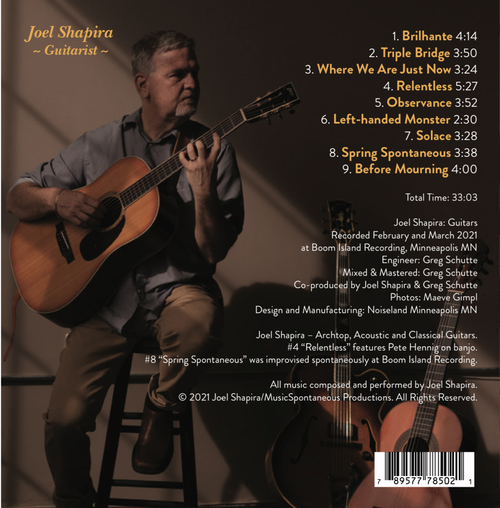 "Intermodulating Undercurrents live at the Koz: The Music of Bill Evans and Jim Hall"
Joel Shapira / Larry McDonough
piano / guitar duets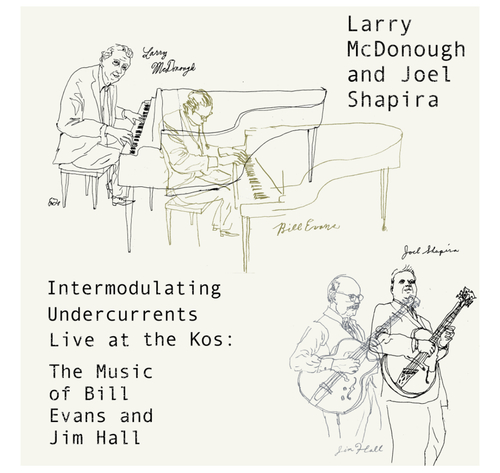 Westbury Converge
Westbury Converge
Modern jazz quartet recorded in Westbury NY May 2018.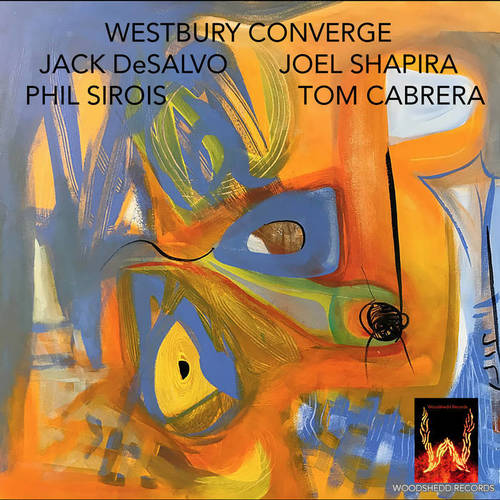 Volume one
MN Acoustic Guitar Showcase
A fine collection of top MN acoustic guitarists. Features "Solace in the Shrine" by Joel Shapira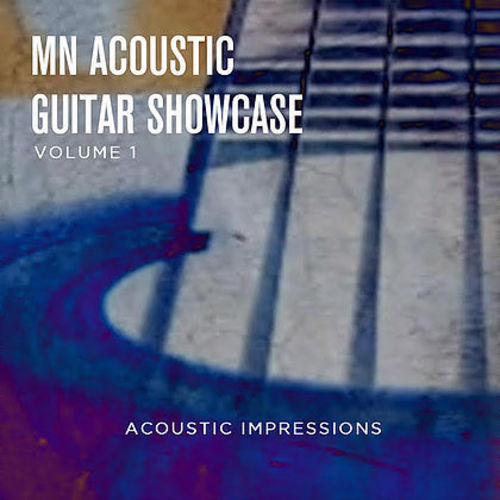 Butterfly Wings
Joel Shapira and Charmin Michelle
State of the art jazz vocals and guitar duo. Tunes by Monk, Ellington, Strayhorn, Jobim and more.
$13.00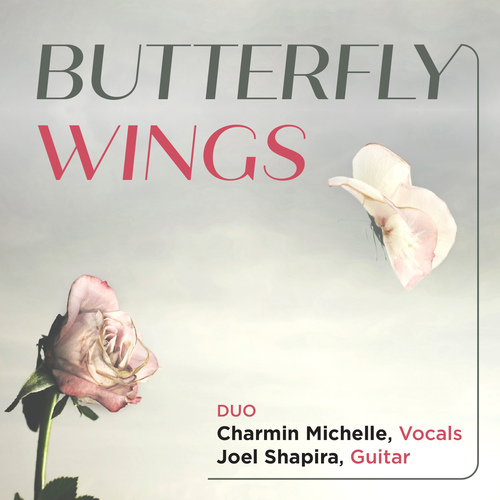 Cydonia
Westbury Converge Quartet
Duo guitar Qt. w/bass and drums. High level modern jazz featuring originals and jazz gems. $7.00 digital download at Bandcamp.com
$7.00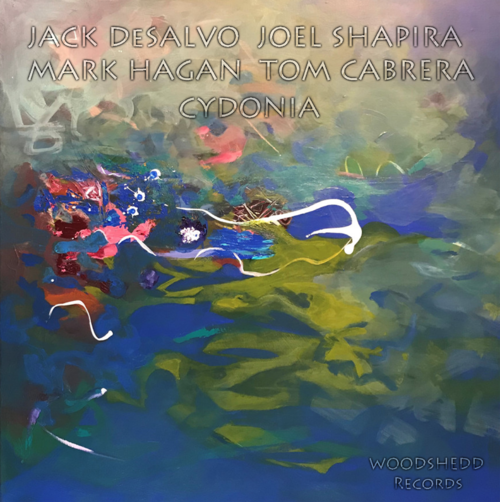 So Many Roads
Jack DeSalvo / Joel Shapira
Modern Jazz Guitar Duo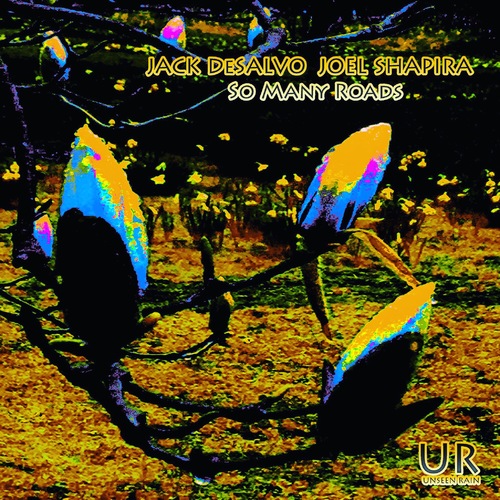 On the Way
Twin Town Strings
Banjo/Guitar duo playing bluegrass, rock and originals
March 10, 2023
$15.00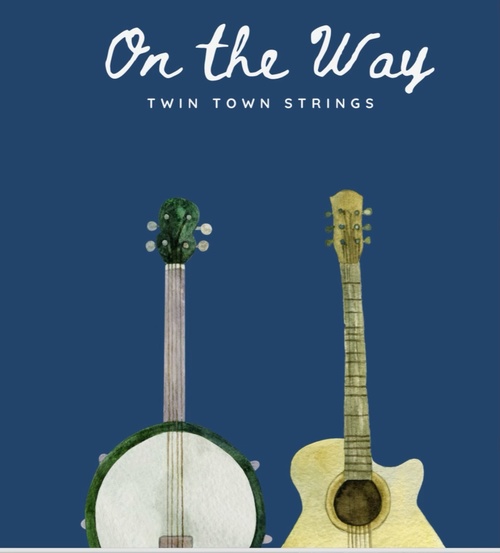 Triple Bridge
Joel Shapira solo guitar
Original compositions showcasing a wide array of musical influences and instrumental sounds.
May 26, 2021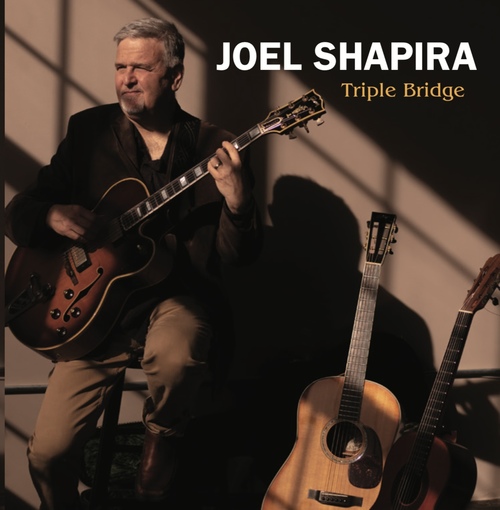 In Essence
Joel Shapira
State of the art solo jazz guitar. Beautifully performed and recorded. For sound samples: http://cdbaby.com/cd/joelshapira2 This and ALL CD's can be ordered directly from me for $12.00. Delivered Regular mail in continental USA. Overseas orders extra depending on shipping costs.
Jan. 1, 2017
$12.00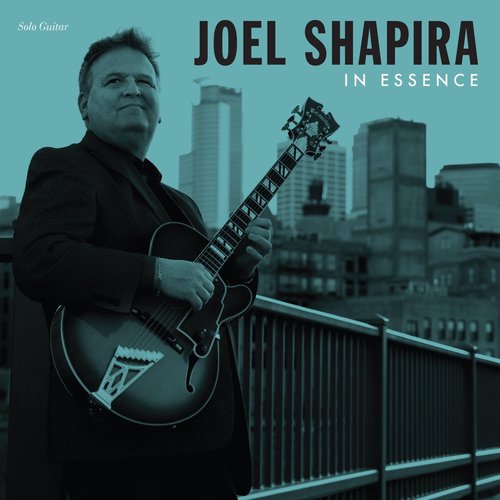 Bottomless Pit
Joel Shapira
BOTTOMLESS PIT features guitarist Joel Shapira, whose previous duo outing on UNSEEN RAIN, INHERENCE, showcased his remarkable sensitivity, now breaks loose with an array of post-bop tracks includes his Twin Cities cohorts Pete Whitman on tenor saxophone, double-bassist Tom Lewis and the astonishing former Weather Report drummer Eric Kamau Gravatt.
Dec. 21, 2016
$12.00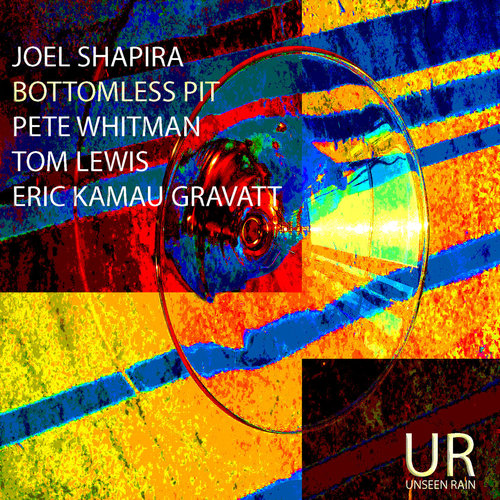 Duets
Joel Shapira and Dean Granros
Captured at the 2014 Twin Cities Jazz Festival, this recording showcases some of the most creative, adventurous and sensitive duo guitar playing heard in a long while.
Jan. 1, 2014
$12.00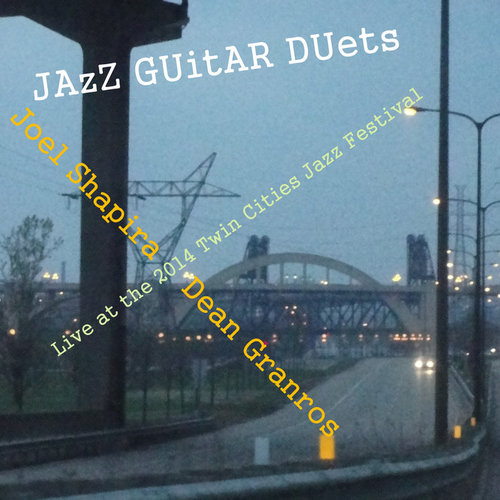 Inherence
Jack DeSalvo and Joel Shapira
This stellar set of duos, that includes music by Wayne Shorter, Ralph Towner, Jack DeSalvo as well as Just Friends and two open pieces, sheds light on the rather lofty state of jazz guitar these days. Master guitarists Jack DeSalvo and Joel Shapira have brought forth a unique and compelling new recording. Recorded in New Jersey in early 2013, "Inherence" abundantly displays both players' deep commitment to the jazz/improvisational idiom. The release features original and spontaneous compositions as well as a fresh and modern take on cornerstone jazz tunes which showcase the two musicians' diverse musical backgrounds and their sublime instrumental abilities.
Jan. 1, 2013
$12.00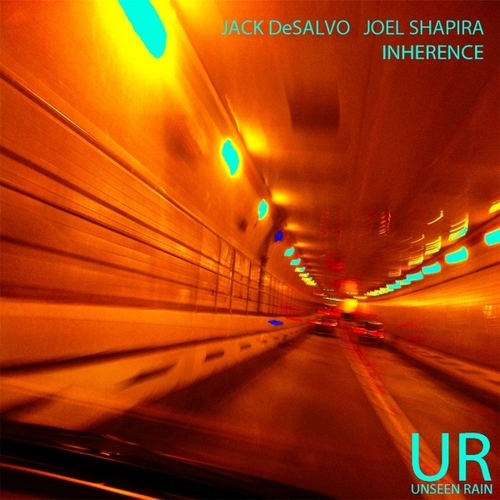 Open Lines
Joel Shapira Quartet
With their first release "Open Lines," the group explores standards, latin and modern jazz tunes alike. The experience and depth of the band is reflected in their highly-developed listening skills and sensitive interplay, and is accented by formidable soloing skills all the way around. The Joel Shapira Quartet brings together four venerable Twin Cities jazz musicians. Joel Shapira is known for his previous work with the jazz trio "Triplicate"-- a group who performed extensively for over 12 years and released two highly regarded recordings. He also works closely with vocalist Charmin Michelle and has released two recordings under the name of "Charmin & Shapira with Friends." The quartet is rounded out with: Pete Whitman on saxophone, known as the distinguished composer and leader behind "Pete Whitman's X-tet" and his group "Departure Point". Tom Lewis on bass, known for over thirty years as a first call bassist in the Twin Cities for local, national and international musicians. Dave Schmalenberger, a drummer of exceptional taste and technique who works in a variety of groups and is assistant head of percussion at the McNally Smith School of Music.
Jan. 1, 2010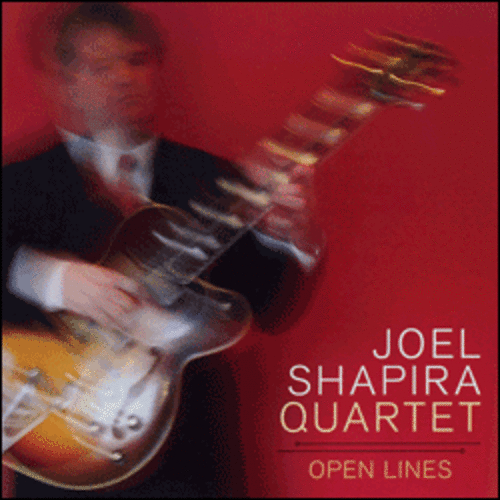 Dawning and Daylight
Charmin & Shapira
In our debut collaborative effort "Pure Imagination" we showcased our unique musical insight into the Great American Songbook. With this release, it is immediately evident that our group has expanded its musical boundaries and truly come into its own. We are joined by four outstanding veterans of the Twin Cities jazz scene: Nathan Norman on drums, Tom Lewis on bass, Paul Harper on tenor saxophone and Dave Schmalenberger on congas. The result is a modern approach to classic standards and jazz tunes alike.
Jan. 1, 2010
$15.00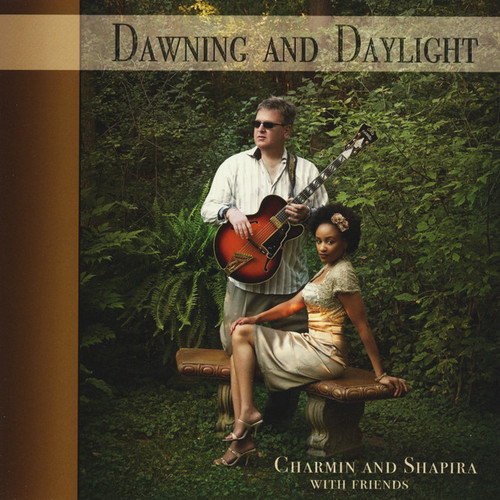 Pure Imagination
Charmin & Shapira
Vocalist Charmin Michelle and guitarist Joel Shapira have performed together in various musical settings for close to a decade. Michelle's previous CD releases "Your Eyes", "Destination Moon" and "Hot" have earned her the respect and admiration of both critics and audiences alike, and have put her at the forefront of the Twin Cities jazz vocal scene. Shapira's past CD releases with his acclaimed jazz trio Triplicate, entitled "Triplicate" and "Day & Age", have received enthusiastic reviews and extensive airplay locally and beyond. In their debut collaborative effort "Pure Imagination", Charmin Michelle and Joel Shapira showcase their unique musical insight into the Great American Songbook by exploring it in a highly personalized guitar/vocal duo format. The duo is also joined by three outstanding veterans of the Twin Cities jazz scene: Nathan Norman on drums, Tom Lewis on bass, and Paul Harper on tenor saxophone and flute. The result is a modern approach that highlights Michelle's relaxed sense of swing and the delicate beauty of her voice, and pairs it with Shapira's sensitive accompaniment and formidable soloing skills.
May 8, 2007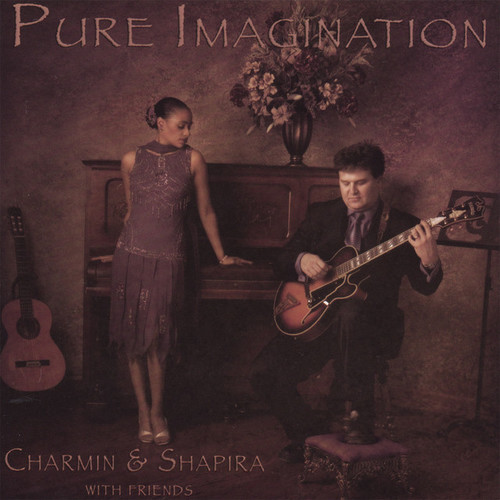 Day and Age
Triplicate
"Day and Age" is the new release from the Twin Cities' premiere progressive 'chamber jazz' trio Triplicate. This is the second release from this band. Triplicate is composed of top Twin Cities' musicians Joel Shapira on electric guitar, Bruce "Pooch" Heine on acoustic & electric bass, and David Stanoch on drums. This CD satisfies the listener with a variety of tunes with passages evoking emotions from broody contemplation to giddy exuberance...
Jan. 1, 2005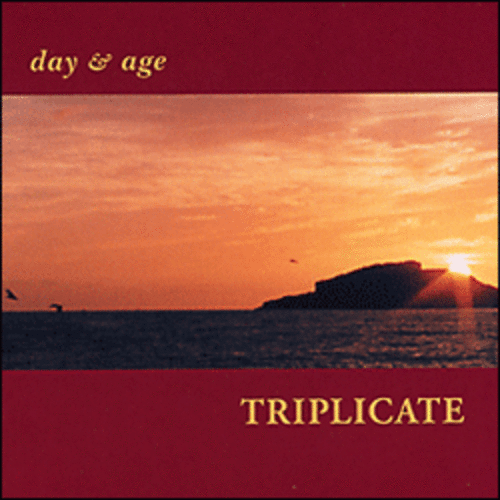 Triplicate
Triplicate
"The past year was perhaps the most productive and rewarding in some time for jazz recordings by Twin Cities musicians. Add to those these fine recent releases from the trio Triplicate (Joel Shapira, guitar; Bruce "Pooch" Heine, bass; Dave Stanoch, drums) and the duo of valve trombonist Brad Bellows and guitarist Dean Granros. Triplicate is deceptively excellent. A band for some five years (you can hear it in their in-sync and interactive playing), its members have varied and extensive resumes as students, players and teachers, evident in the choice of material, incorporation of various idioms, and high level of musicianship. There's an appealing deliberateness, spareness and relaxed feeling with Triplicate, reflected in some pieces played at a slower-than-usual tempo and the breathing room in the group's ensemble arrangements, as well as in solos by each player. Speaking of solos, there's a maturity here, too, with no flashy passages, superficial energy, or showy displays--just direct, un-complicated playing that reaches the listener on many levels. You'll hear Thelonious Monk's "Bemsha Swing," an Afro-Cuban, Brazilian reading of the standard "You Don't Know What Love Is." Bud Powell's hard-swinging "Webb City," Charles Mingus's "Nostalgia in Times Square," a John McLaughlin composition interpolated with something from the rock group Led Zeppelin, a funky Nawlins "Crescent City Strut," J.J. Johnson's haunting "Lament," a jazz-rock piece by Stanoch, and a multi-metered tune from Heine.
Jan. 1, 2001